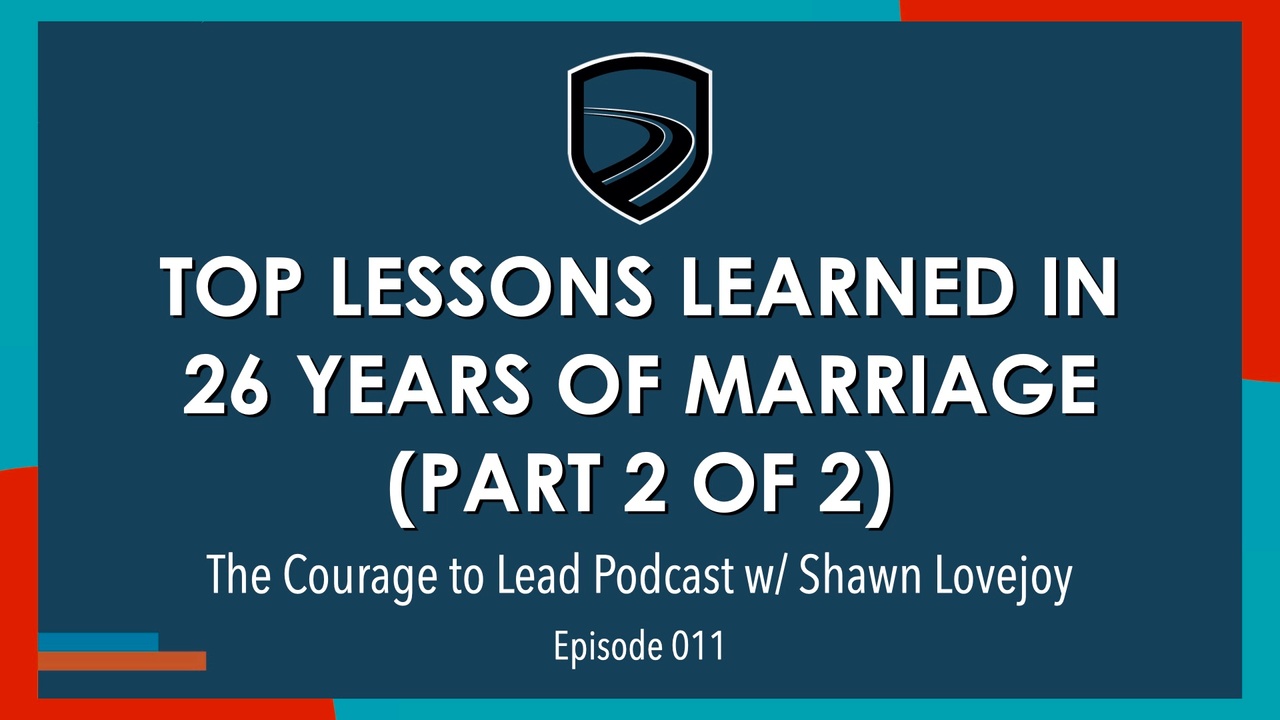 011: Top Lessons Learned in 26 Years of Marriage (Part 2 of 2)
Sep 30, 2019
Healthy leaders grow healthy organizations, and health begins at home! That's why this episode of the CourageToLead Podcast with Shawn Lovejoy is dedicated to helping nurture the relationship that matters most...your marriage!
Enjoy part 2 of Shawn sharing some of the top lessons he's learned about marriage that have helped he and his wife Tricia remain strong for 26 years.
Don't miss a post!
We'll update you each time a new blog post or podcast publishes
We hate SPAM. We will never sell your information, for any reason.