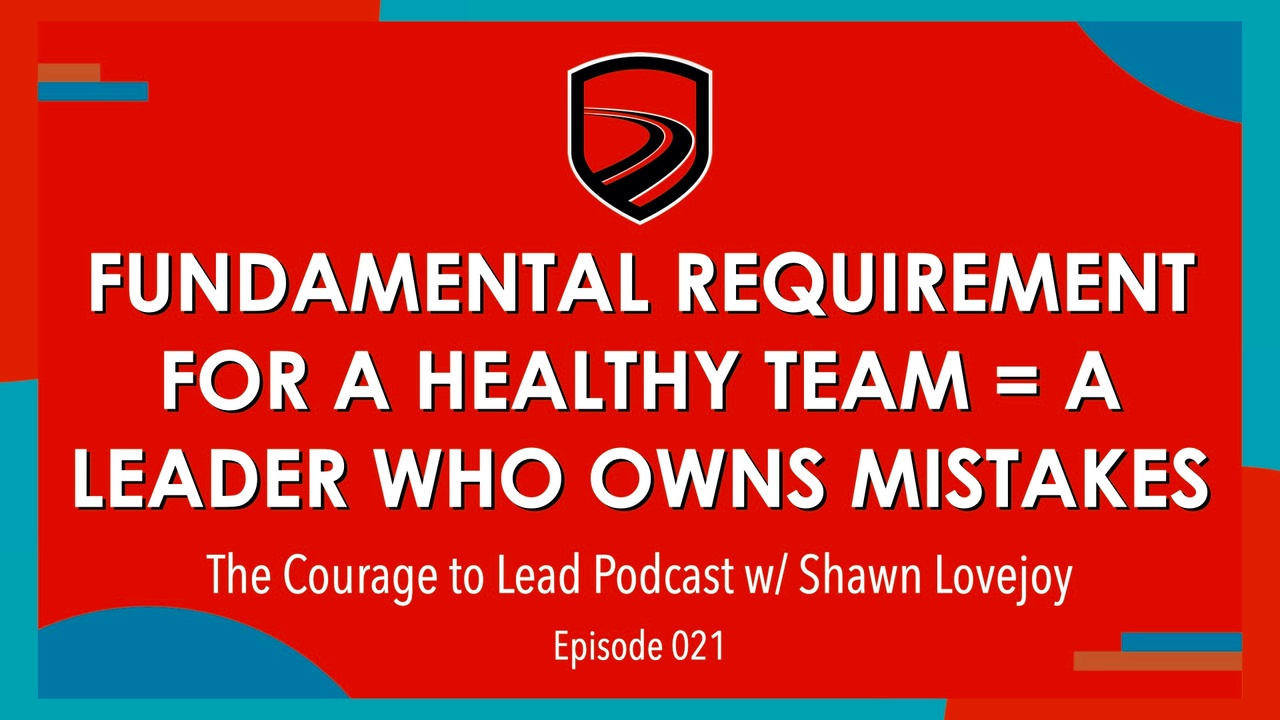 021: Fundamental Requirement for a Healthy Team = a Leader Who Owns His / Her Mistakes
Jan 20, 2020
No leader is perfect.
I'm not. You're not.
We are going to make some mistakes and mess some things up.
That's why two of the most powerful, credibility building words a leader can say are...
"I'm sorry."
When we mess up, our team typically knows it. They know you're not perfect. They know you blew it.
And they're most likely willing to let it go.
They're just waiting on you to own it!
That type of leadership models something deeper inside of a healthy leader and a healthy team. Your team needs to know how and what to focus on when someone doesn't get it right...because it's going to happen!
Join Shawn Lovejoy on this episode of the CourageToLead Podcast to learn the Fundamental Requirement for a Healthy Team. While a staff doesn't make a team, it can become one. For yours to become a team, there is one threshold you all have to cross.
Don't miss a post!
We'll update you each time a new blog post or podcast publishes
We hate SPAM. We will never sell your information, for any reason.