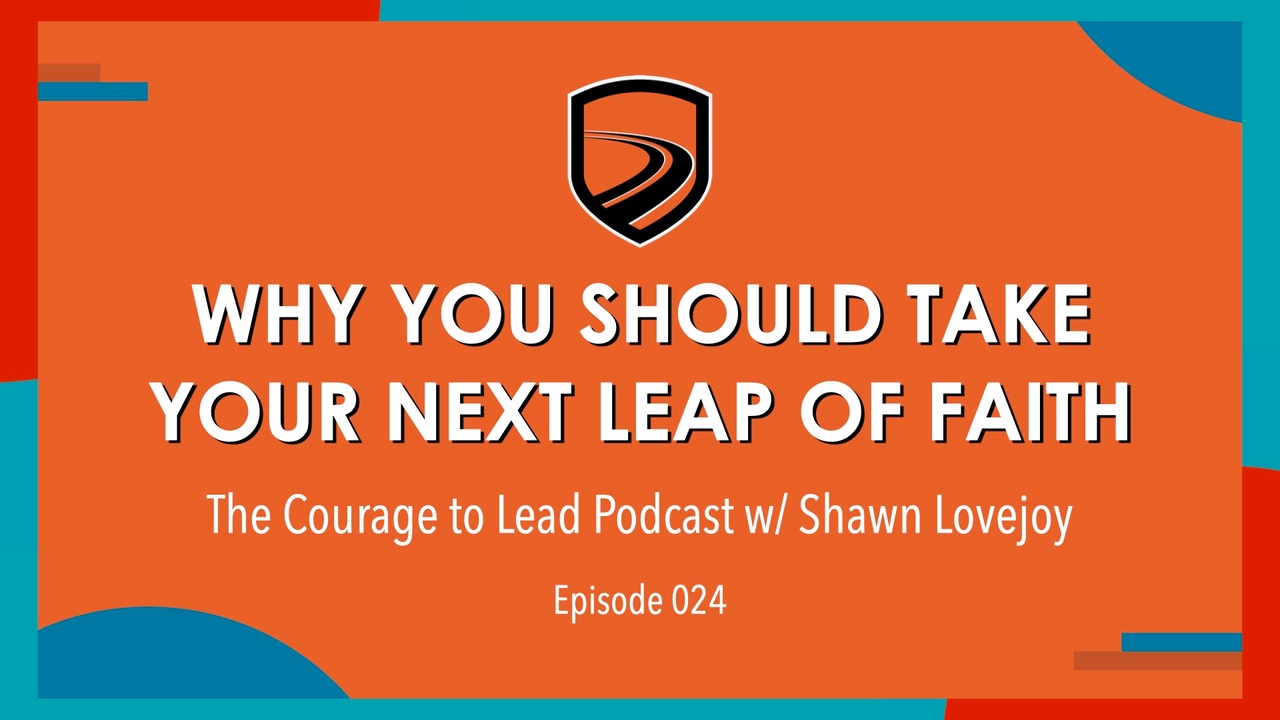 024: Why You Should Take Your Next Leap of Faith
Feb 11, 2020
Change is hard because we often overestimate the value of what we have and underestimate what we might gain by giving that up.
Living a life of impact requires taking some steps of faith.
Fear of failure and fear of what we leave behind are often the deterrents keeping us from taking those steps towards a bigger dream.
Let go of the familiar, let go of second guessing and walk into your "promised land."
In this episode of the CourageToLead Podcast, Shawn Lovejoy shares his story that's filled with leaps of faith and helps you identify areas in your life that may require the same!
Don't miss a post!
We'll update you each time a new blog post or podcast publishes
We hate SPAM. We will never sell your information, for any reason.