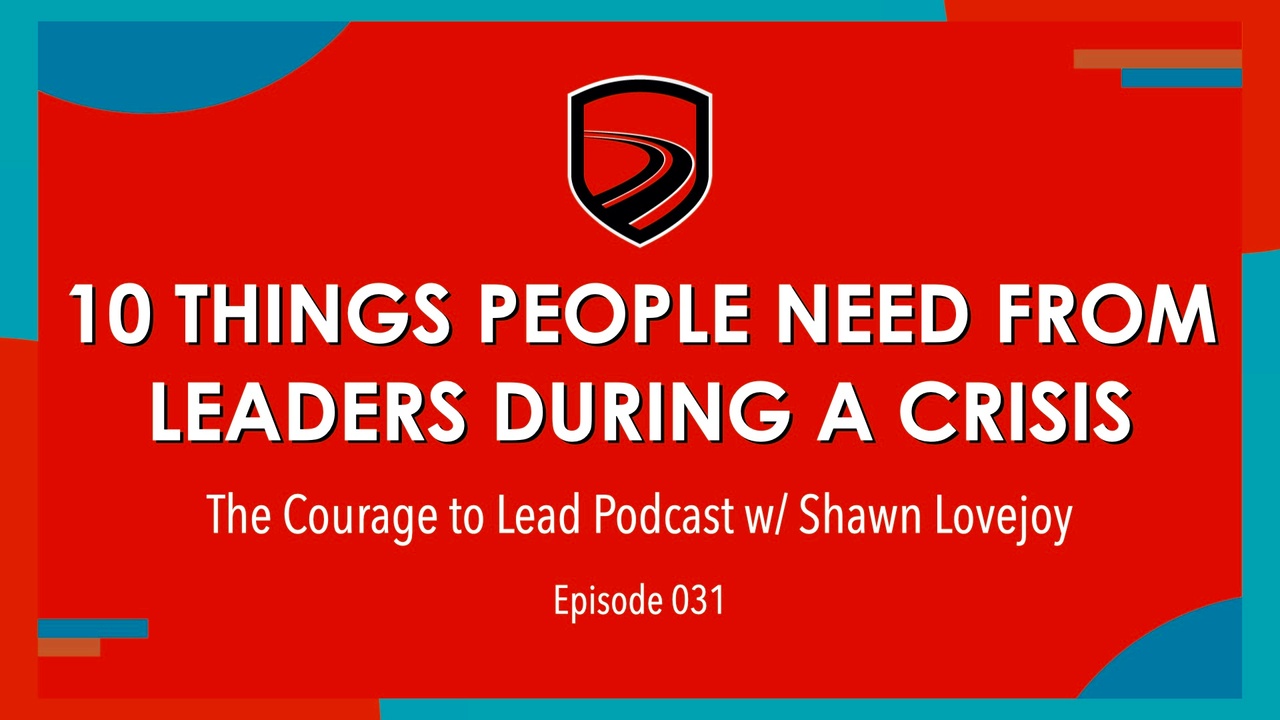 031: 10 Things People Need From Leaders During A Crisis
Mar 31, 2020
You are one of the many courageous leaders who are adjusting to navigate the uncharted waters of the COVID-19 Crisis. Leading teams and organizations virtually, searching for new growth opportunities, and keeping things stabilized are all part of this new reality.
I want to remind you of the #1 resource you have: People.
People on your team and in your organization are, guess what…PEOPLE! That's right, they are not robots, they're human beings who have fears, concerns and emotions.
You are the leader.
During crisis leaders chart the course for the organization, care for the people inside of it, and communicate consistently to both.
In this episode of the CourageToLead Podcast, Shawn Lovejoy shares 10 Things People Need From Leaders during the Covid-19 crisis, or any crisis you lead through.
Don't miss a post!
We'll update you each time a new blog post or podcast publishes
We hate SPAM. We will never sell your information, for any reason.