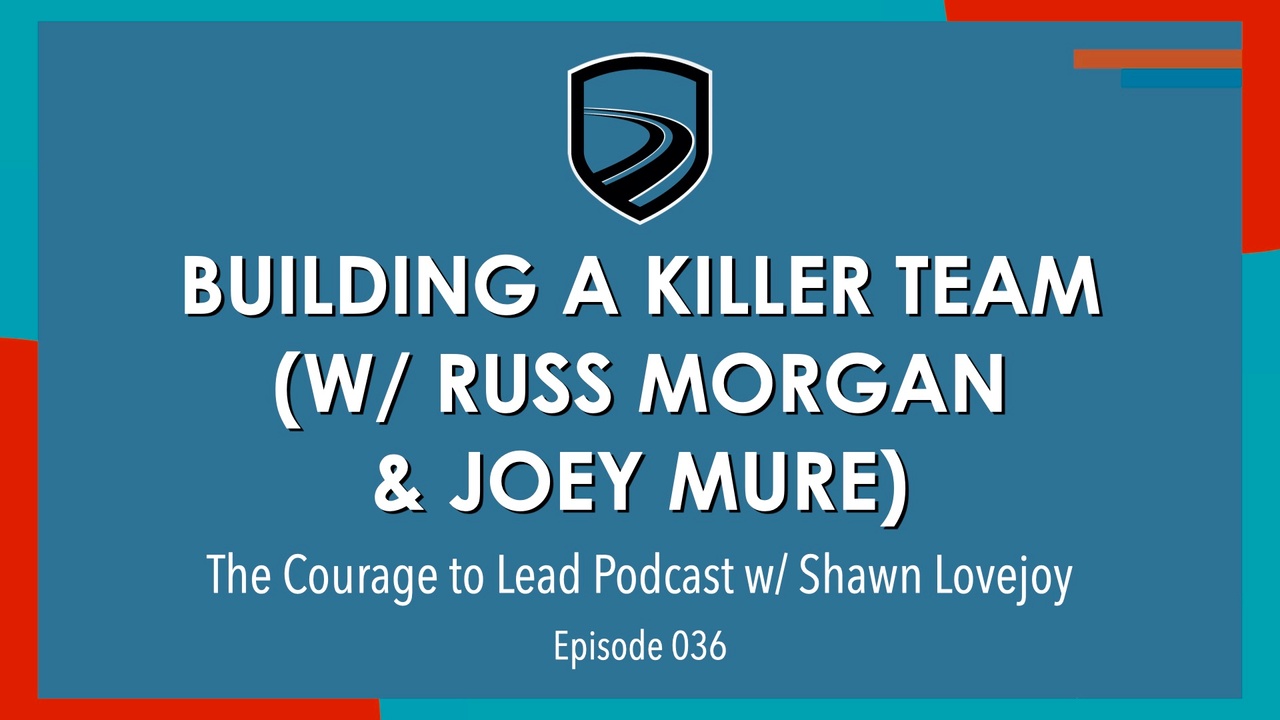 036: Building a Killer Team (w/ guests Russ Morgan & Joey Mure)
Jun 11, 2020
The best teams maintain good communication, trust, healthy conflict, commitment, and accountability, all while staying focused on strong results and finishing together.
In this episode of the CourageToLead Podcast with Shawn Lovejoy, we welcome Russ Morgan & Joey Mure, partners at WealthWithoutWallStreet.com and co-hosts of the Wealth Without WallStreet Podcast.
This conversation will help leaders build high-performing teams, that create amazing company cultures, and allow leaders to scale their organization for success.
Don't miss a post!
We'll update you each time a new blog post or podcast publishes
We hate SPAM. We will never sell your information, for any reason.