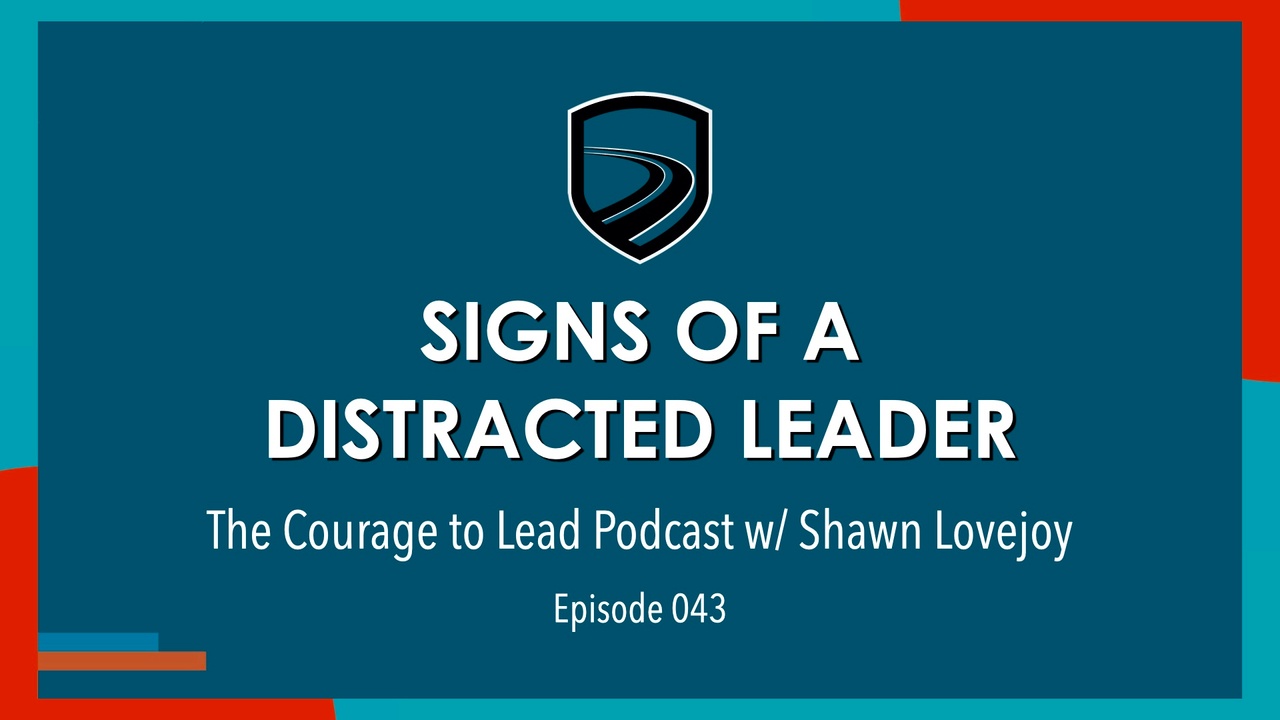 043: Signs of a Distracted Leader
Nov 10, 2020
Focus is powerful.
Leaders who are thriving during this current season of uncertainty keep the best of their energy and attention leveraged in the same direction. There are few limits to what relentlessly focused leaders and teams can accomplish.
The opposite is also true. Distracted leaders and teams, cause problems by taking their eyes away from where they should be focused, moving in a multitude of directions and accomplishing little.
In this episode of the CourageToLead Podcast, Shawn Lovejoy exposes the warning signs that you may be a distracted leader.
Don't miss a post!
We'll update you each time a new blog post or podcast publishes
We hate SPAM. We will never sell your information, for any reason.