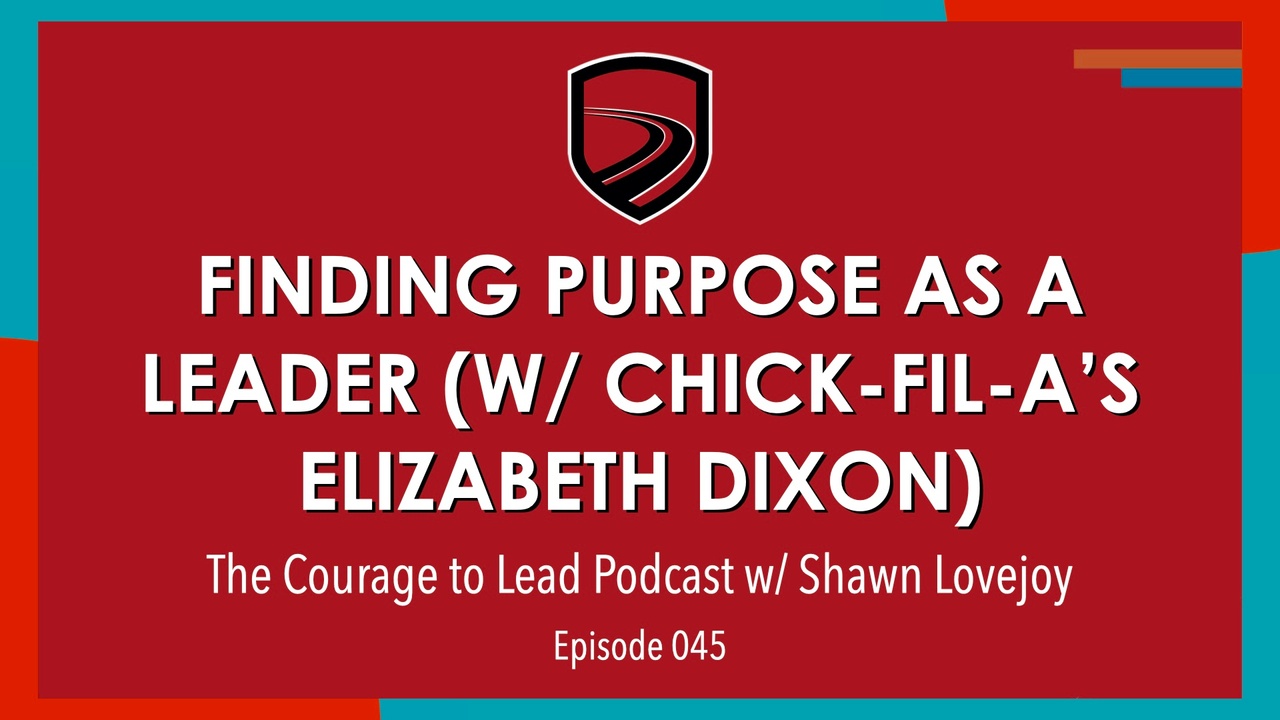 045: Finding Purpose as a Leader with Chick-fil-A's Elizabeth Dixon
May 24, 2021
"What is my purpose?"
Why is it often hard to answer that question?
Not knowing the answer may feel paralyzing and unnerving. We have all been there, including Elizabeth Dixon, our guest on this episode of The CourageToLead Podcast with Shawn Lovejoy.
Elizabeth leads Strategy, Hospitality, and Service Design at Chick-Fil-A, Inc.
Listen in as she offers 3 ways (plus an interactive exercise) to not only define your purpose, but also have confidence that it is built on a solid foundation.
Don't miss a post!
We'll update you each time a new blog post or podcast publishes
We hate SPAM. We will never sell your information, for any reason.