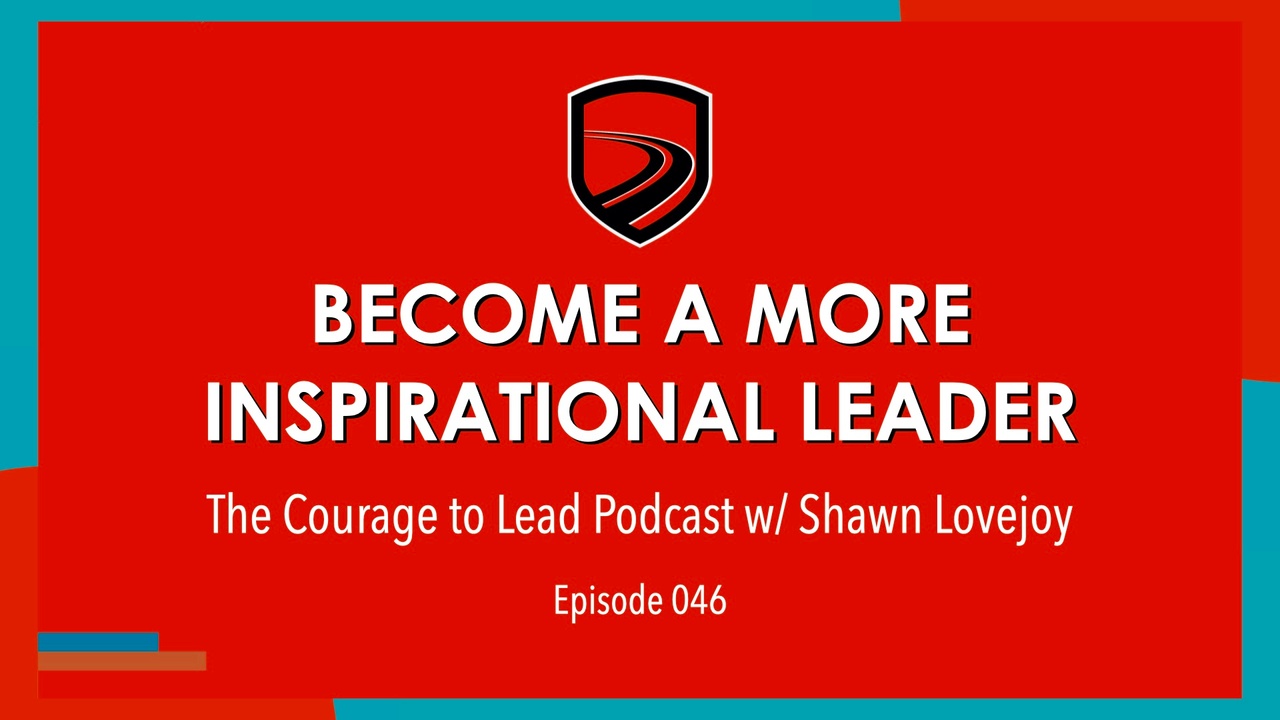 046: Become A More Inspirational Leader
Jun 01, 2021
There is a difference between managing people and leading them; the difference lies in your ability to inspire.
You don't have to be the most brilliant person in the room, just the most passionate to inspire your people.
In this episode of The CourageToLead Podcast with Shawn Lovejoy, Shawn presents 4 foundational ways to become a more inspirational leader.
Get the tools to take your decisive step away from just managing and towards true LEADERSHIP.
Don't miss a post!
We'll update you each time a new blog post or podcast publishes
We hate SPAM. We will never sell your information, for any reason.