The Myth of Balance / The Reality of Rhythm
Jun 22, 2022
You weren't created for BALANCE.
You were created to live in RHYTHM.
You can't be INTENSE all the time, simply shifting your focus from one important area to another…
40 hours or more?
We invented the 40-hour work week.
In ancient times, they worked 6 days a week, busying themselves in productive ways from sunup to sundown.
They did this 12 hours per day x 6 days for a total of 72 hours each week.
But…
They took a complete day off for the Sabbath.
Without the proper PAUSES, you don't have a life of rhythm— you have NOISE.
Take the drum as an example.
No musician hustles on stage more than the drummer. They keep the rhythm, they physically push the limits, and they create MUSIC…
But the music happens because of the moments of rest…
(In fact, think about it… the drummer is "not hitting" the drum MORE than they "are hitting" the drum.)
No rests in music = all noise.
(This is why a piano sounds radical different the touched by a seasoned musician than it does when— same instrument— touched by a toddler.)
Rhythm only happens because of the beat of times ON and cadence of times OFF.
Maybe we can learn a lot from the drummer…
Four keys to a healthy rhythm help you step back in alignment.
Here are four ways to step out of the noise and into the rhythm for which you were designed...
#1 = Daily starting block
Wind up the same way each day.
The same routine helps you burst into your day, just as it empowers a sprinter to start strong.
#2 = Daily finish line
Even if stuff remains undone (in fact, most days it will), you need to quit.
Then, come back and work again the next day.
The Law of Diminishing Returns reminds us that, after a certain point, we receive far less benefit from our work.

Furthermore, we can actually begin working against ourselves, effectively making mistakes that undoes the progress we've created.
#3 = Weekly finish line
Maintain your day off— especially in the busy seasons when it's tempting to work through them.

During those seasons, particularly, you need to be able to focus when you're actually at work. This requires unfocusing from it when you're not.
The most violated command in Christendom is the lack of honor we give the Sabbath. It will catch up with you mentally, emotionally, and physically (as well as spiritually).
#4 = Annual finish lines
All seasons aren't the same.
Some are more intense, depending on your work environmemt

(i.e., Christmas and Easter for churches).
---
Your homework = Do the following—
Map your starting blocks for each day, as well as your finish lines (daily, weekly, and annual)
Set these on your calendar
Email them to your coach or a peer for accountability purposes
Share them with your spouse AND your team for additional clarity and support
Note: this video comes from The Catapult Course. Learn more about or purchase the 18-video resources here.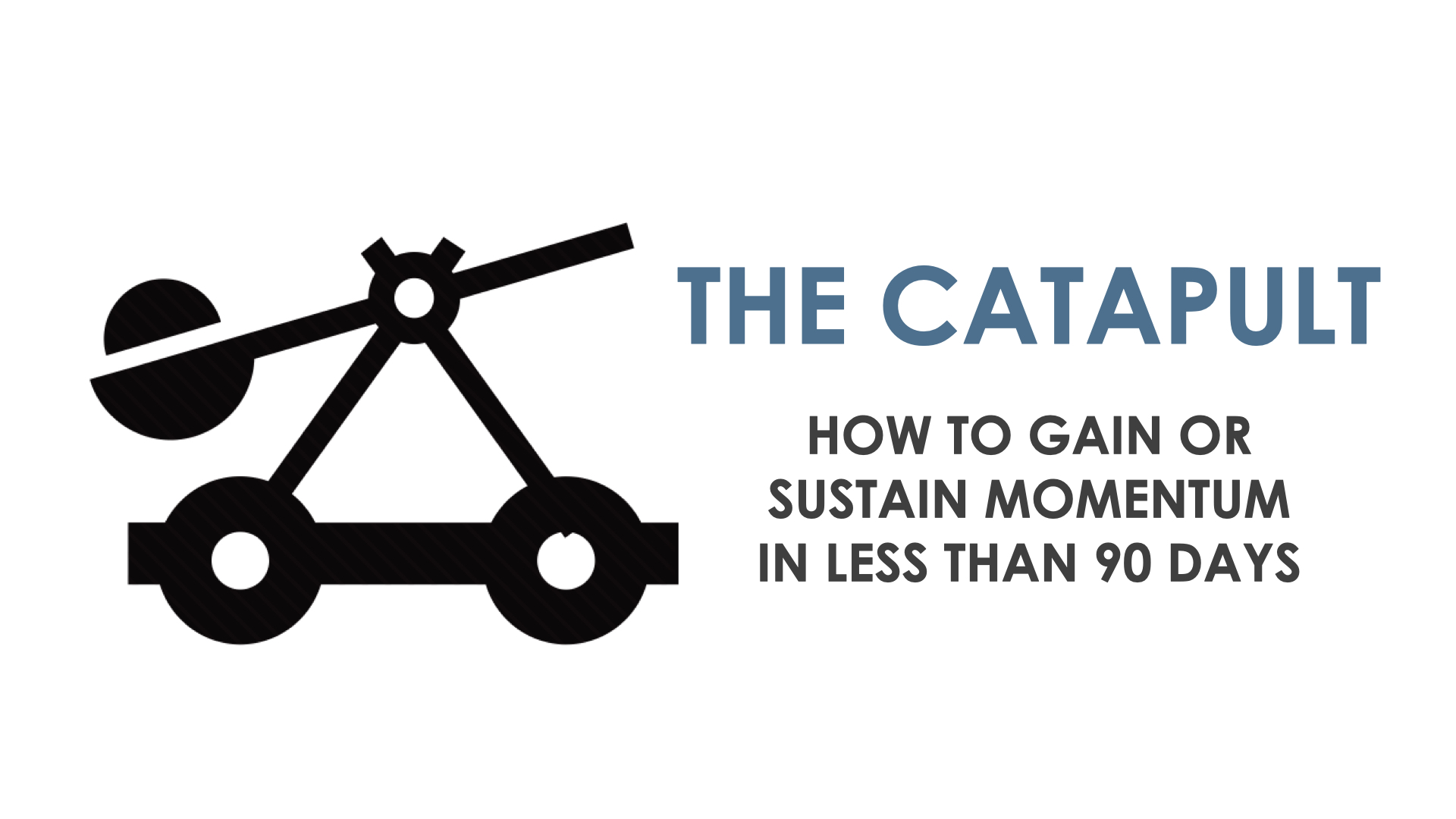 Don't miss a post!
We'll update you each time a new blog post or podcast publishes
We hate SPAM. We will never sell your information, for any reason.